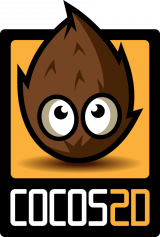 From www.cocos2d-iphone.org:
"Cocos2d for iPhone is a framework for building 2D games, demos, and other graphical/interactive applications. It is based on the cocos2d design: it uses the same concepts, but instead of using python it uses objective-c."
For example, Tiny Tower, iPhone Game of the Year 2011, was built using Cocos2d.
Via Ilari Niitamo, who did his project for the course using Cocos2d.