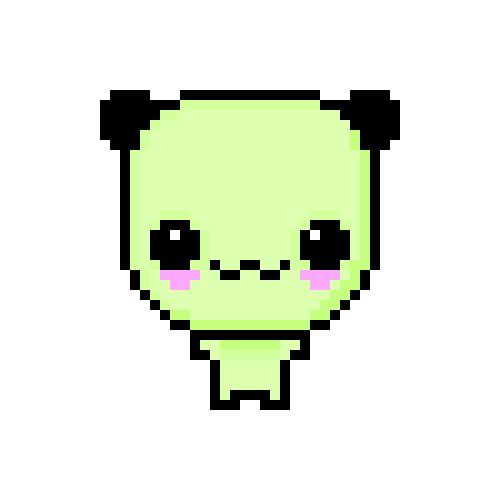 The work's previous development and overall idea is documented here.
The core idea remains same: final product shall address the idea of animal abuse in a milder than usual yet explicitly personalized manner.

With tangible interface straight forward user-character interaction becomes possible, which opens up an opportunity to involve mini-games, that shall support and idea of non-linear structure  of character's story.
Camera use on  mobile device shall be way easier than on the static computer.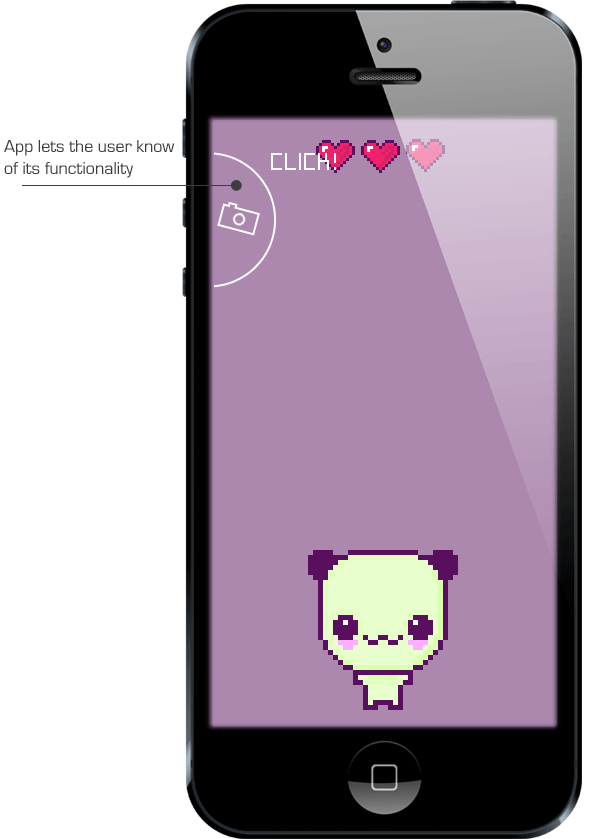 Yet the core idea is more pragmatic and technically complex, in within this course timeframe it seems to be rather possible to develop tangible interaction models for mobile device platform.*
Additionally communication with web based apps can be achieved through basic code (such as QR-code) recognition.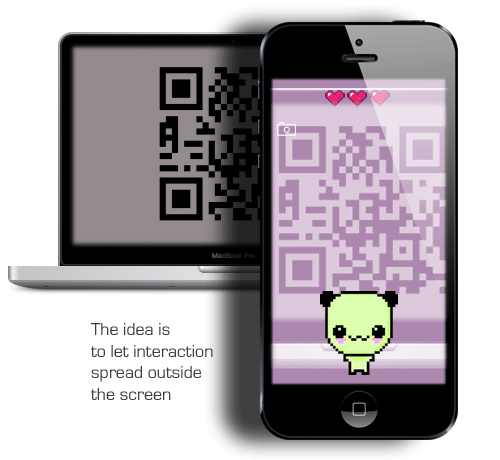 *Since Apple does not provide user/designer-friendly conditions for application development and distribution, the future work on the project will most likely concentrate on the other platforms. In this light  the resulting iOS application shall be seen rather as a model than a development direction.
** Images of devices: Wiki Commons (iPhone, MacBook), mind the license in case of future sharing