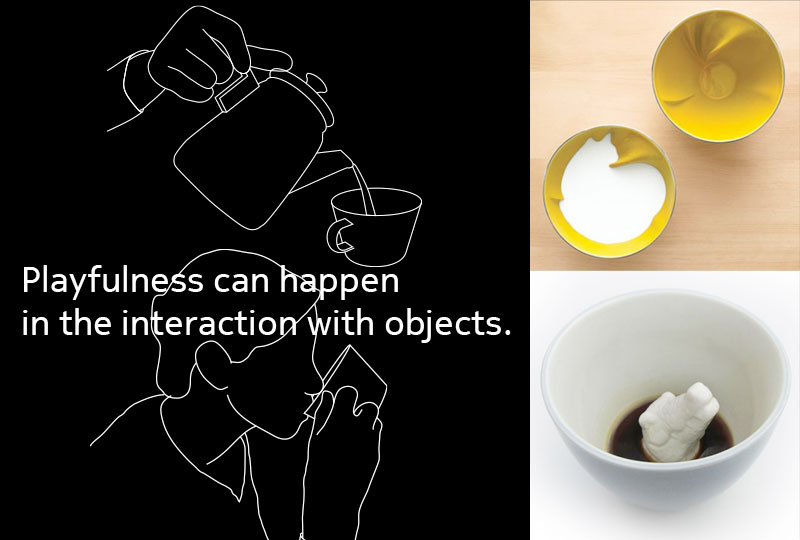 Two cups at the top: The Cat Plum: Geraldine de Beco, Bernardaud
White cup at the bottom: Creaturecups
Making an everyday object playful.
This is our main theme for Designing Interactions with Electronic course at Media Lab Helsinki this year. The playfulness can happen in the interaction with objects. To make an everyday object playful, you need to observe and understand its usage in sequences and then think how to modify it to let people experience such a fun. During the introduction, several examples was showed to the students.
The most important thing to learn from this course is to "communicate design through prototypes". The playfulness is such a subjective topic which you need to illustrate expected experience in some format. One of the most valuable ways to do that is to prototype the experience.
This is the slides that are presented during the lecture. Some example projects are also shown to the students. You can also see them as follows the slides.
Drawdio – a Pencil that draws sounds

The world's deepest bin: The fun theory
Let it snow: Google Search during Christmas vacation

The Speed Camera Lottery: The fun theory

Ningen Gakki, Turn Your Body Into a Musical Instrument

Nicodama: Ryota Kuwakubo

Clocky: Nanda Home

Playble: Yumiko Tanaka

TV Wand