Project by Jonathan Cremieux & Juha Salonen
The aim was to create simple and fun controllers for sound and image using diverse electronic components and the Arduino platform.
Software
Arduino for programming the microcontroller.
Processing for handling the OSC messages between different software and creating the drum machine discs.
Pure Data for controlling and playing sounds.
Drum Machine
Servo motor (E)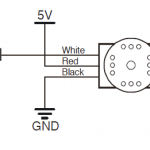 QTI infrared sensor (D)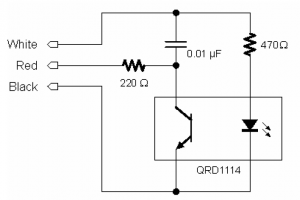 Touch sensor (C)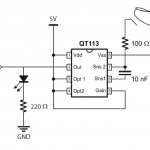 The servo motor rotated a disk which was composed of sectors of different shades of grey. The QTI sensor detected different shades and played a drum sound accordingly. One shade was one sound. The sound was played through Pure Data. The touch-scratch chacged the direction of the disc rotation and also played a scratch sound also through Pure Data.
Jew's Harp
Piezo speaker (A)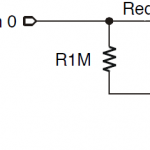 The Piezo speaker was attached to a plastic spoon. When you hit the spoon, piezo detected the vibrations. If a vibration exceeded the threshold a Jew's harp sound was played through Pure Data.
Start Button
Switch button (B)
By pressing the start button you could turn the sound on and off.
Here's the music box source code.