A project that started in Interactive Cinema class as a web video remixer has abstracted itself over the past year into my thesis project. Meemoo is a modular flow-based visual programming environment that runs in modern web browsers.
Meemoo is looking for all kinds of collaboration: app/module ideas, module/framework design, ux, community design. Talk to me.
When you think of an "app," do you think of something that you can open, hack, and change how it works? Meemoo wants to give you this freedom. If you can't open it, you don't own it. Meemoo is a framework that connects open-source modules, powered by any web technology. The way that the data flows from module to module is defined and visualized by colorful wires. If you can connect a video player to a TV, you can program a Meemoo app.
Project page: http://meemoo.org/
One use: Meemoo Live Animation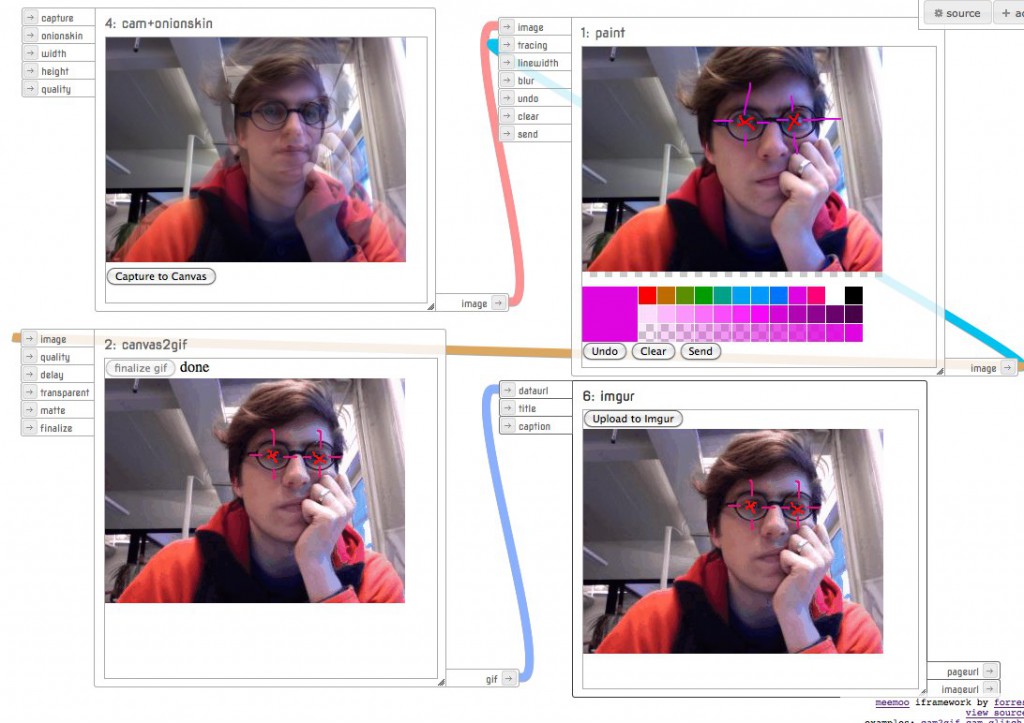 Demo: http://meemoo.org/iframework/
Support for Meemoo comes from Media Lab Helsinki Learning Environments research group and Mozilla WebFWD.